Quick customization! Delivery in 3-5 days!
Our customers say...
"Amazing customer service! EngravingsEtc.com answered all of my questions. I ordered this on a Tuesday and got it on a Friday! The day I ordered it they had done the work and shipped it. We will always buy from here! Perfect wedding gifts."
-Nina
GIFTS FOR A SPECIAL OCCASION
News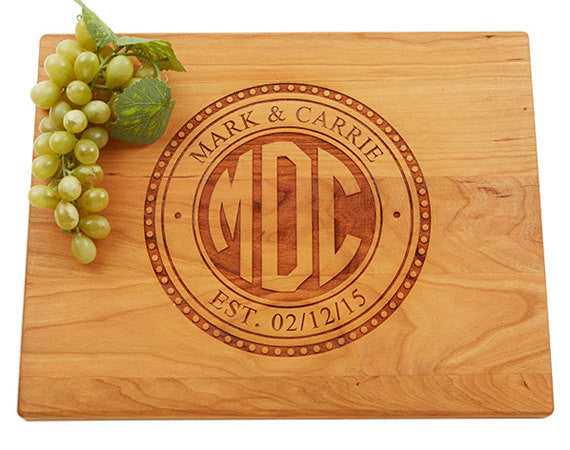 Our personalized cutting boards are custom engraved keepsakes. They make a unique and touching gift for any couple, family, or special memory. Perfect for wedding gifts, anniversary gifts, housewarming gifts, or special occasion mementos. They can even be given out as personalized wedding favors for bridesmaids, groomsmen, couples, and parents.Dimensions...